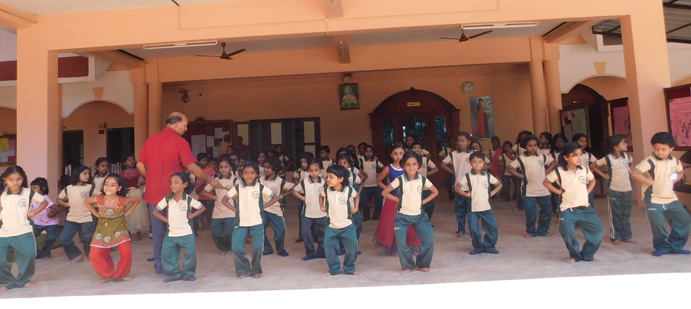 Dance is a performance art form consisting of purposefully selected sequences of human movement. This creates a healthy environment in which students can express their feelings in a productive manner, while learning to control their emotions.
Benefits of Dance:
Dance education brings art and music to life for young dancers.
Dance classes promote the daily fitness.
Dance gives confidence, high self-esteem and personal expression.
Dance is a communication between body and soul.
Dance develops comfort in working independently.
Dance gives flexibility of the body and mind.
Dance develops creativity and imagination.
In short, Dance is a form of communicating, connecting, increasing confidence, fitness, co-ordination, balancing the mind, releasing tension and best of all it's fun.
MIBV as a part of CCA, has arranged Dance classes on every week to enable the children acquire whatever mentioned above.